Angmering Community Land Trust
Welcome to the Angmering Community Land Trust website.
Community Land Trusts are a form of community-led housing, set up and run by ordinary people to develop and manage homes as well as other assets. They can provide a way of communities delivering their own services, pubs and community enterprises. They can also win over local people who may otherwise be opposed to new housing developments by bringing forward land that would not otherwise be developed for housing.
CLTs act as long-term stewards of its housing, ensuring that it remains genuinely affordable, based on what people actually earn in their area, not just for now, but for every future occupier.
There are now over 285 Community Land Trusts in England and Wales, half of which were formed in the last few years. These Trusts have developed over 800 permanently affordable homes and will have developed over 5000 new affordable homes in the next few years.
Community Land Trusts are not the only solution to the housing crisis, but they do need to be a much bigger part of the solution. They share some common principles:
The community is integrally involved throughout the process in key decisions like what is provided, where, and for who.
There is a presumption that the community group will take a long term formal role in the ownership, stewardship or management of the homes.
The benefits of the scheme to the local area are clearly defined and legally protected in perpetuity.
This is how the process works: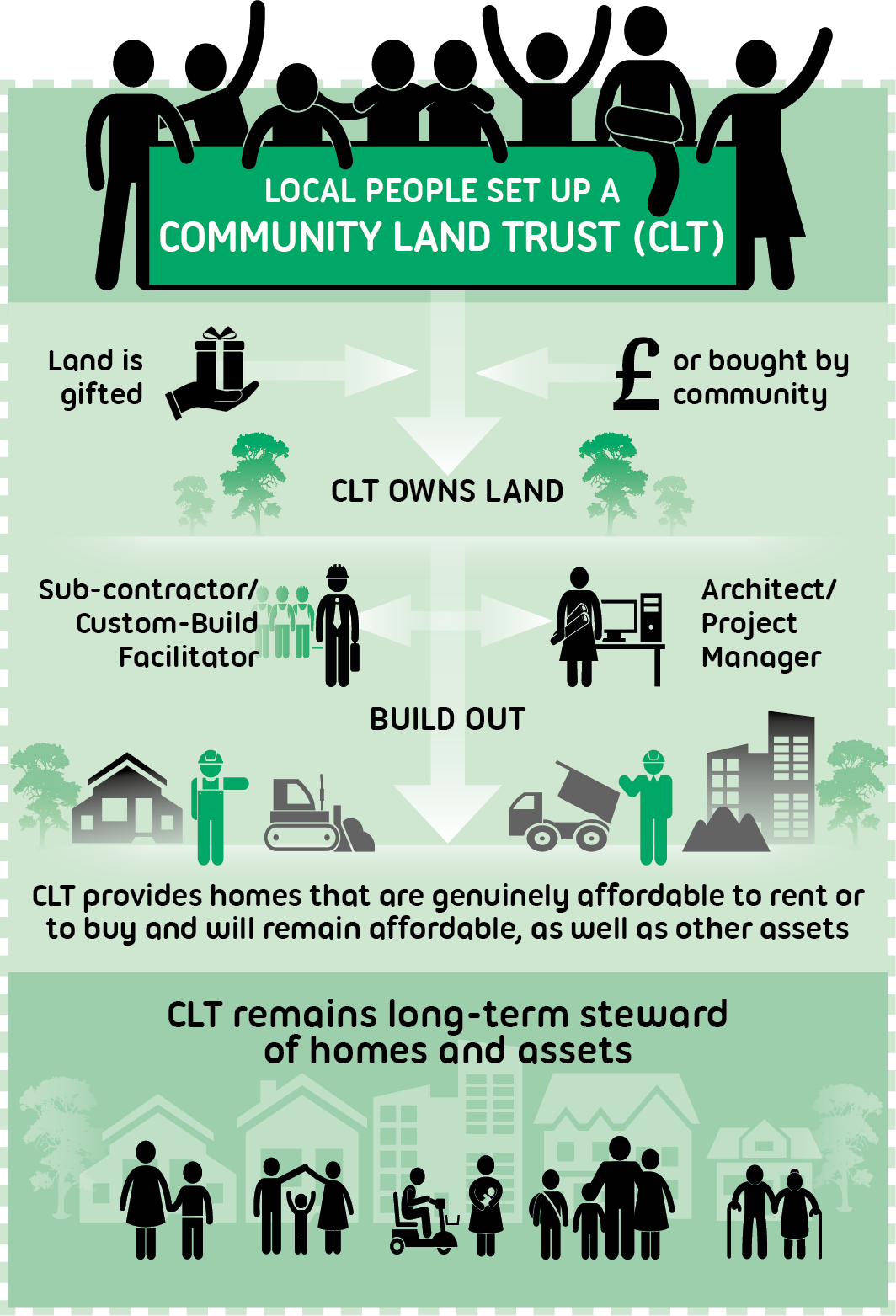 For further information, please contact us on enquiries@AngmeringCLT.org.uk